Petition to: The Ontario Legislature
Ontario Bill 89 Sets Up State Takeover of Children
21,530
have signed.
Let's get to
50,000!
Update -- 06/01/2017:
Regretfully, Ontario has passed Bill 89, or the " Supporting Children, Youth and Families Act." This measure is totalitarian and it threatens parental and religious rights in Canada.
Please sign this petition to express your discontent at this decision. We must continue to actively oppose this law, and any legislation that threatens the rights of parents in Canada to raise their children according to their beliefs. 
--- 
Ontario's Bill 89 is an unprecedented government intrusion into parents' intimate family decisions about how to raise their children.
Bill 89 purports to promote child welfare, but in reality it is a totalitarian measure that pushes gender ideology onto children and will be used to separate children from their loving families. In particular, this bill makes it easier for the government to seize children from Christian homes and strip parents of their parental rights.
The bottom line is that this bill is codifying Ms. Wynne's belief that children belong to the state, not their parents.
Please sign the petition right now to stop this travesty!
Among other things, this bill:
pushes gender ideology onto children by adding "gender identity" and "gender expression" to what is considered to be "the best interests of the child";
removes protective language in the Child and Family Services Act that "respects" and "takes into account" a minor's religious faith, and replaces it instead with amorphous language about respecting a minor's "creed";
imposes the dubious idea that all children and young people have a "gender identity" and "gender expression" by borrowing the list of anti-discrimination language from the controversial Ontario Human Rights Code and Ontario Employment Act;
gives the state greater power to remove children from their parents and guardians, especially those parents/guardians who are people of faith or are otherwise opposed to gender ideology.
If Ontario's Bill 89 were to be enacted, we anticipate that religious prospective adoptive parents will be screened out if they don't support gender ideology, or if they plan to raise their adopted children according to their religious faith. That means children who need adoptive parents will not be adopted by loving parents whose beliefs or religious faiths inform their parenting philosophy.
Moreover, children displaying gender dysphoria at school could be seized from their parents if they told their teacher that the parents didn't support their "gender identity." Even children who simply speak up against school lessons that push gender ideology could be seized from their parents under this misguided bill! In both of these cases, the teacher would simply inform the government-run Children's Aid Society, which would probably consider that the "best interests" of the child favour support for gender ideology rather than their parents' moral stance.
We must protect the rights of loving parents to raise their children in accordance with their moral beliefs. Please sign the petition to send an email to the Ontario Legislature, asking them to oppose this dangerous and misguided bill!
--
Further information: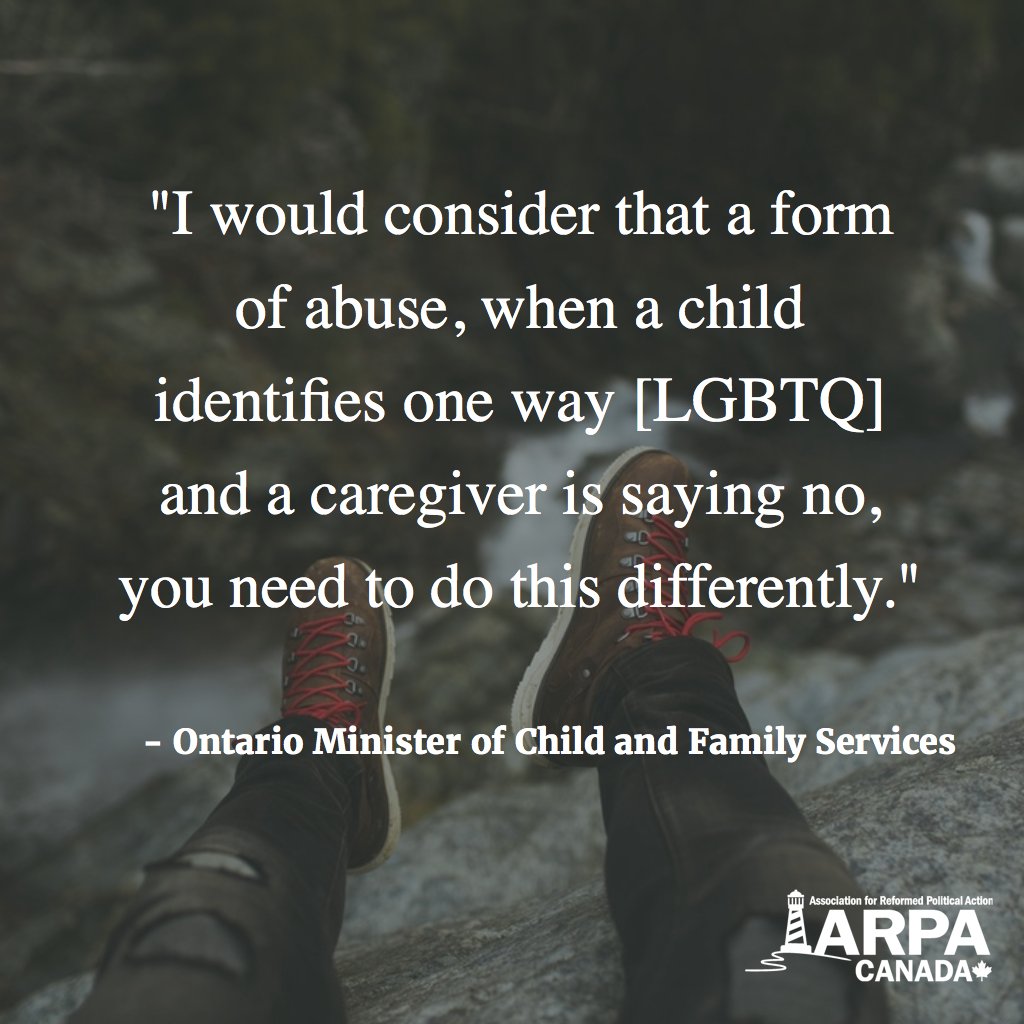 21,530
have signed.
Let's get to
50,000!
Complete your signature